Administration Staff and Lifeguards
Fay - Office staff and Poolside Manager
Office staff and Poolside Manager
I have worked for ABC for 14 years, have level 1, love, love, love seeing kids and adults progress and realise the enjoyment of swimming and all the staff are wonderful. Like going to the gym, eating cakes and drinking coffee!
Caroline - Office staff and Poolside Manager
Office staff, Poolside Manager and Swim England Level 2 Teacher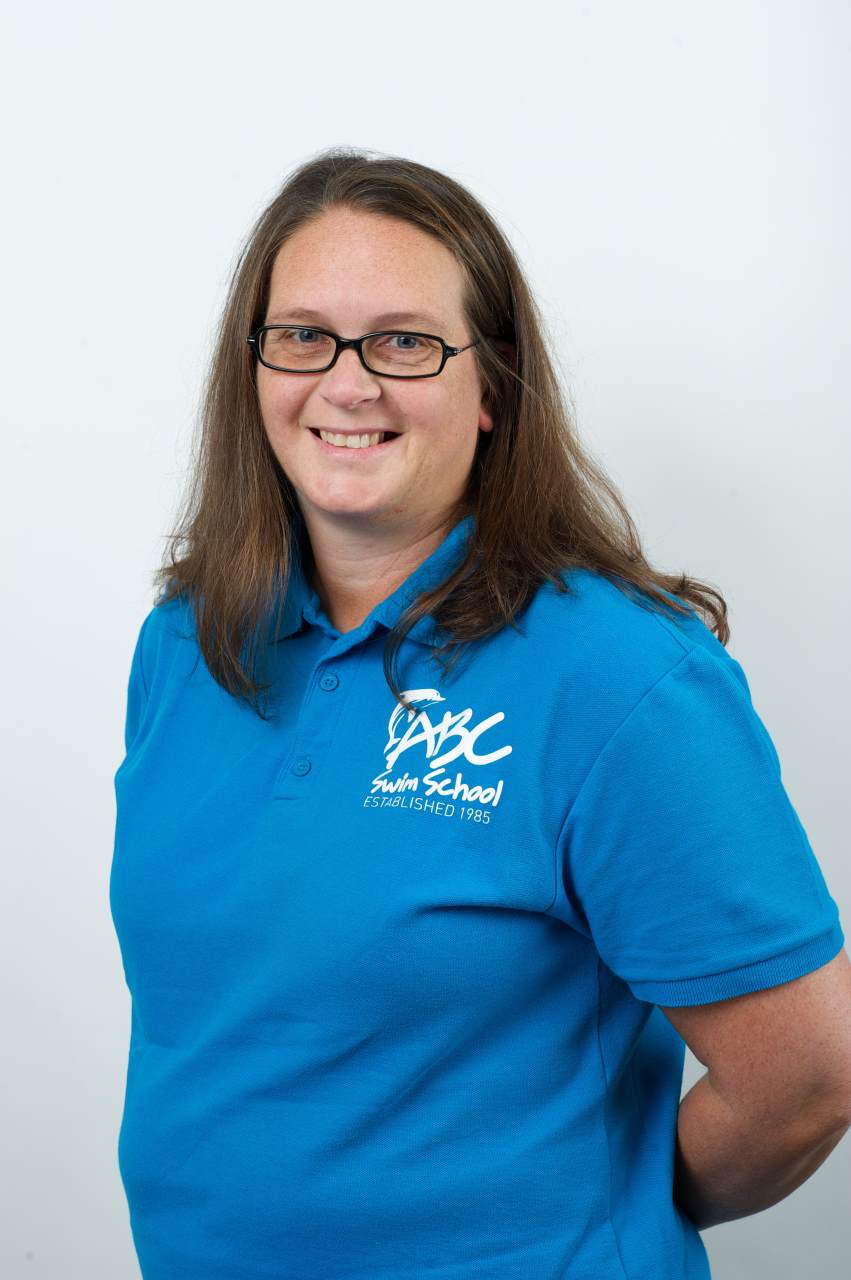 I swam synchro competitively when I was younger and have always loved swimming, when my eldest son joined Bexley Swimming Club I spent hours in the gallery watching and then volunteering, after helping on poolside with some sculling sessions, which I really enjoyed, I decided to get more involved in teaching.
I have completed my Level 2 Teaching Aquatics, Level 1 and 2 Coaching Swimming, Level 1 Coaching Synchro and National Rescue Test for Teachers and Coaches. I am teaching at ABC Swim School, taking a variety of classes including children, adults, one to one and group sessions for all abilities and coaching assistant for the Synchro Team. I have also coached as Assistant Head Coach at Bexley Swimming Club, with responsibility for a squad of 23 children with ages ranging from 9 to 15.
Beth - Poolside Manager and Swim England Level 2 Teacher
Poolside Manager and Swim England Level 2 Teacher Since 2002.
Taught by Lovely Alison Bell.
I love working for ABC because we are the best. I have and do work for different organisations but ABC is special. Alison is passionate about what she does and puts a lot of time and effort into making sure that everyone is happy, children, teachers and parents.
I have worked for ABC Swim School for 14 years and I have seen so many children learn to swim, including both my daughters, one of which has recently qualified as a swimming teacher and works for ABC Swim School. I love what I do and feel privileged to have been able to introduce such an important life skill into so many children's lives as well as sometimes a bit of fun. I also really enjoy teaching the Adults on Saturday afternoons, it is wonderful to see the support that they give each other, trying to learn or improve their swimming skills.
My main hobby is swimming! I swim regularly with EDSC Masters swimming club and I occasionally if pressed swim in competitions. I also love cooking and collect cookery books and recipes. I was 50 last year and didn't really have a midlife crisis but felt that my children were growing up fast and didn't need me as much ,so I have started French lessons and have joined a choir who are trying to persuade me to go to their tap class as well!
Megan - RLSS Lifeguard and Level 1 teacher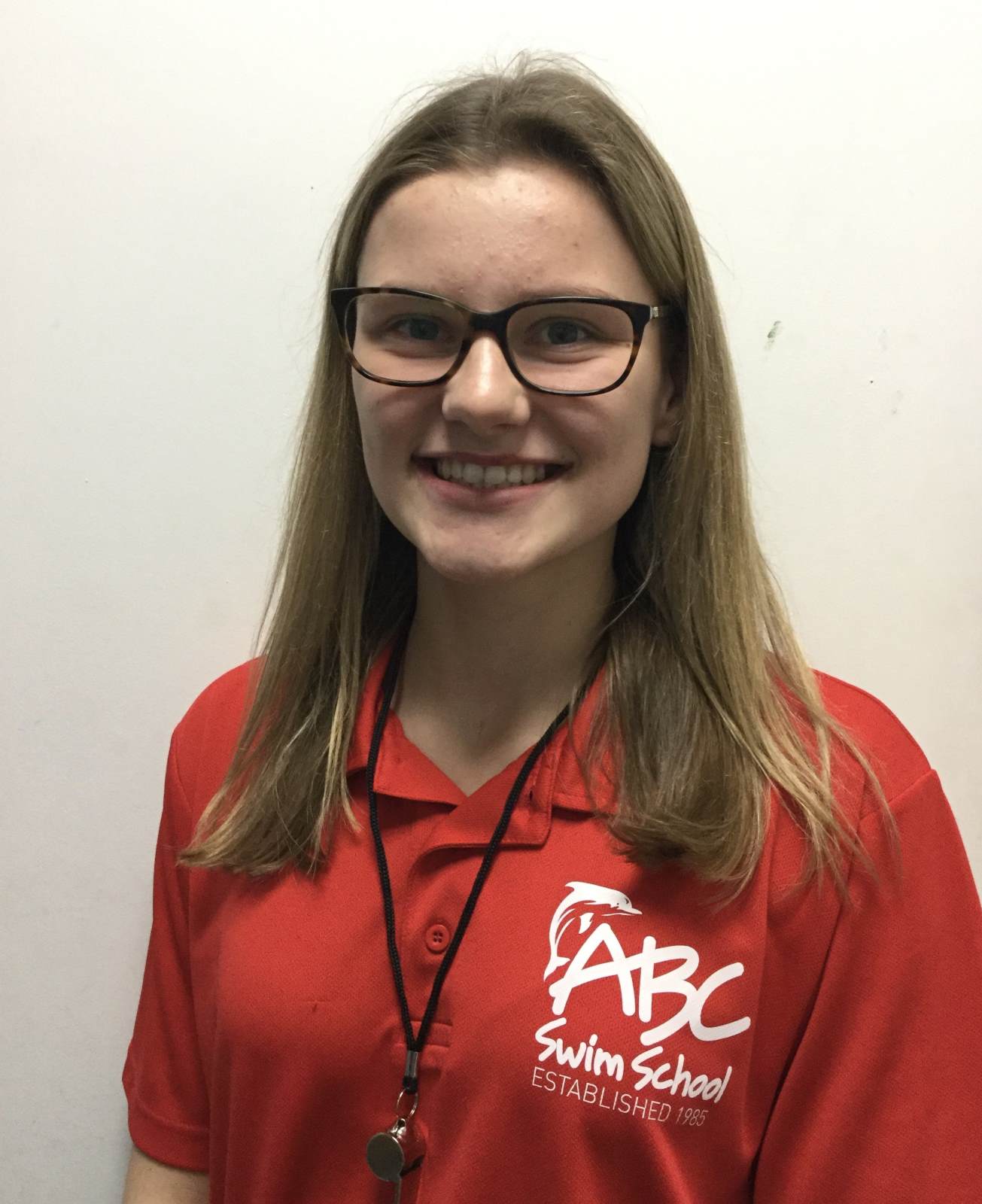 RLSS Lifeguard and Level 1 teacher
Hi I'm Megan and I am currently a level 1 swimming assistant and also a lifeguard.
I have always loved being in the water since I was very young and joined Erith and district swimming club when I was about 5 and I am still with them to this day. I have competed at Kent and regional standard with my swimming and still thoroughly enjoy myself. I am also a synchronised swimmer and
have competed in many high level competitions including Nationals and British Championships. It is a very challenging sport but so rewarding.
I love swim teaching as I am giving back to the community the knowledge I have learned
over the years, but also lifeguarding because you feel a sense of achievement being able to keep everyone safe!, whilst having an enjoyable time in the water.
When I'm not in the pool I'm probably at 6th form, out with my friends or just chilling at home eating!
I love working at ABC as there is a sense of community and everyone is there for each-other, I always have a great time here.